The Stress Test – Varsity & Howard Tenens take the strain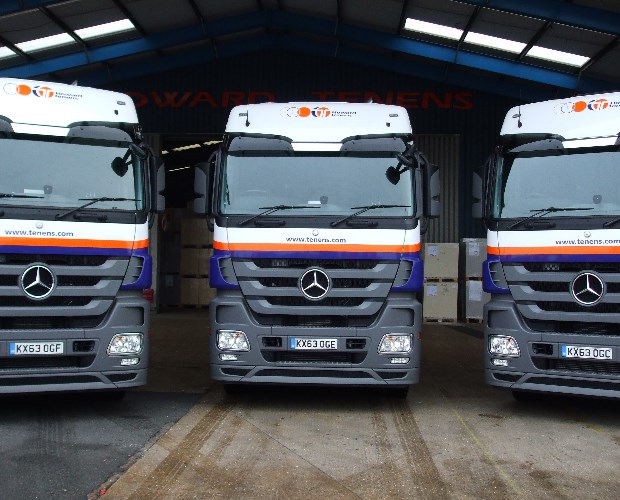 It's hard to believe that it has been 2 years since the dual fuel vehicles shown above were delivered to Howard Tenens in Boston. With the striking livery and bold lettering you can hardly miss them as they deliver our Cartonboards across the length and breadth of the UK.
That is now 2  years, and thousands of miles, that have reduced their exhaust emissions significantly. The dual fuel engines burn diesel and gas simultaneously.  The amount of each is calculated by an Electronic Control Unit and varies during the drive cycle. On average they use 60% Natural Gas and 40% Diesel.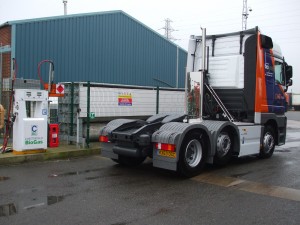 The investment included a purpose built refueling station at the Lincolnshire site.
On the subject of stress you must have also seen Varsity's alternative stress relief tool. Blue Bob!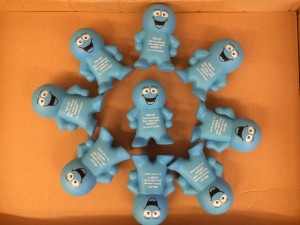 In truth, we hope you'll never have to use Bob.
Our commitment to our customers is to the highest levels of service and efficiency. If you're forced to reach for Bob then we want to know why. We'd much prefer him to sit on your desk, smiling happily and reminding you that we're here when you need us.
Varsity; Everything you need to know about Cartonboard!