About us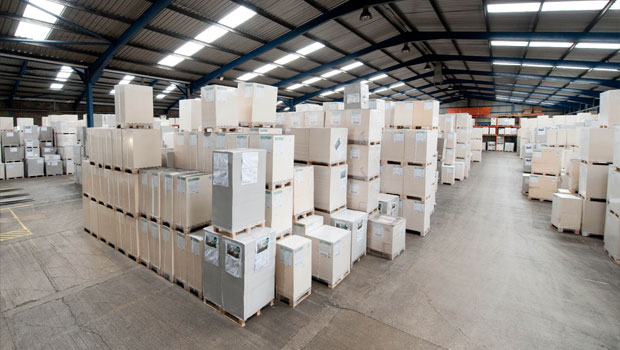 Varsity Packaging is one of the UK's leading stockists and suppliers of cartonboards and greyboards. Since we started in 1987, we have established a reputation for exceptional customer service by consistently meeting our customers' requirements on price, delivery and product performance.
We have a highly experienced and dedicated team of professionals on hand to support our customers. It's a team who have worked together for almost 20 years and who give meaning to our claim that, when it comes to cartonboard, Varsity Packaging is indeed all you need to know.
We've never tried to be 'all things to all men'. We focus on three specialist areas:
FBB – Folding Box Boards, both cream and white back
WLC – Coated White Lined Chipboards, both grey and white back
ULC – Unlined Chipboards, Brownboards and Greyboards
We offer an extensive range (in excess of 7,000 tonnes) of well-known, high quality cartonboard, held in stock at our distribution warehouse in Boston, Lincolnshire. This helps to ensure that orders can be delivered quickly and in a timely manner (usually within 48 hours) to our customers, wherever they are in the UK. Our warehouse and distribution partner, Howard Tenens, is one of the UK's most-respected logistics companies with a demonstrable environmental commitment to providing a sustainable logistics service.
Product is supplied as sheet (pallet) stock in a wide range of sizes and calipers, but for those customers who prefer a direct mill service, we can offer a full mill making service for bespoke quantities and sizes, in both sheets and reels.
We are rigorous in our selection of mills, ensuring that their production and distribution methods meet recognised European and international standards. All the mills that supply us are ISO approved and many have ISO14001 and EMAS environmental certificates. FSC ® chain of custody certification is also available on many of our products. Our trademark licence number is FSC ® C007915.