World Cup Competition Winner Announcement
Many thanks to everyone who entered our competition.
Sadly another 4 years of hurt are to follow after England's early exit but the general conclusion seems to be that the tournament was a great success and one of the 'Best Ever'.
Your entries predicted that a South American team would succeed over any other contenders.  However, as we all know, it was the Germans who swept through the Group stages; stuttered slightly against Algeria but won after extra time; amazed against Brazil and finally triumphed against a determined Argentina team.
We had 3 people who selected Germany to win and the winner drawn from the 'Hat' was Steve Squire of Wisden Packaging.
Steve was genuinely surprised when told the good news of his win.  His good fortune also extends to the Charity Parkinson's UK, who receive a £150 donation to their cause.
The photo attached shows Steve being presented with the winning cheque.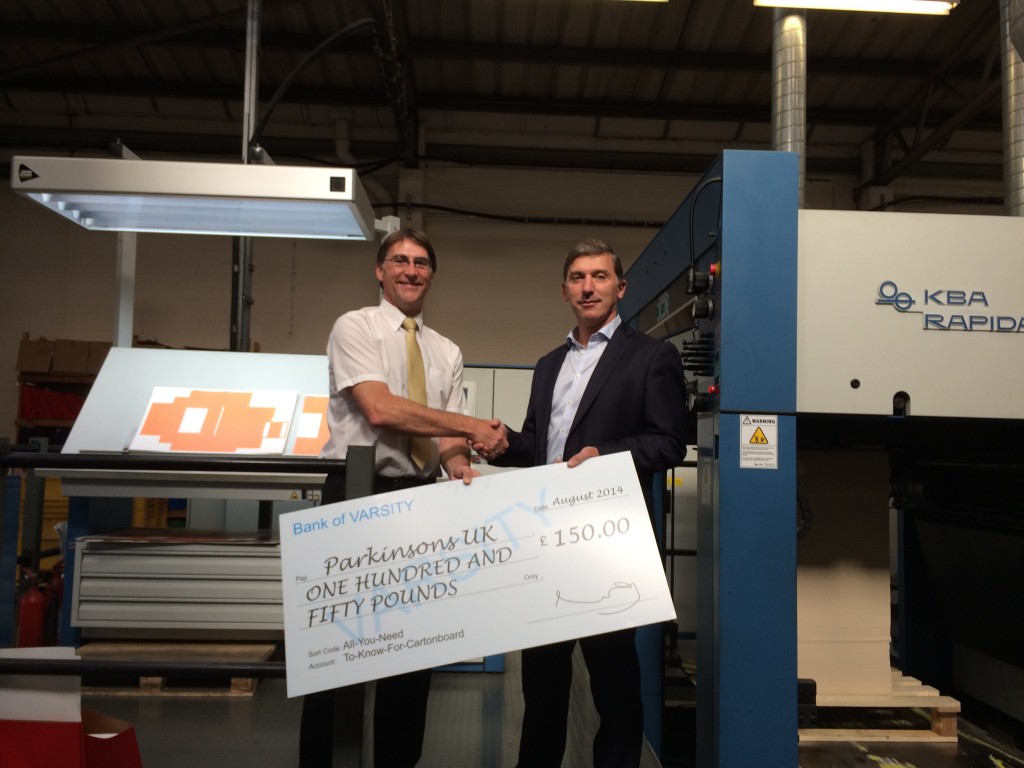 Congratulations to Steve, who also receives a Red Letter Day Experience; with the compliments of The Varsity Team.