Varsity Packaging Training Update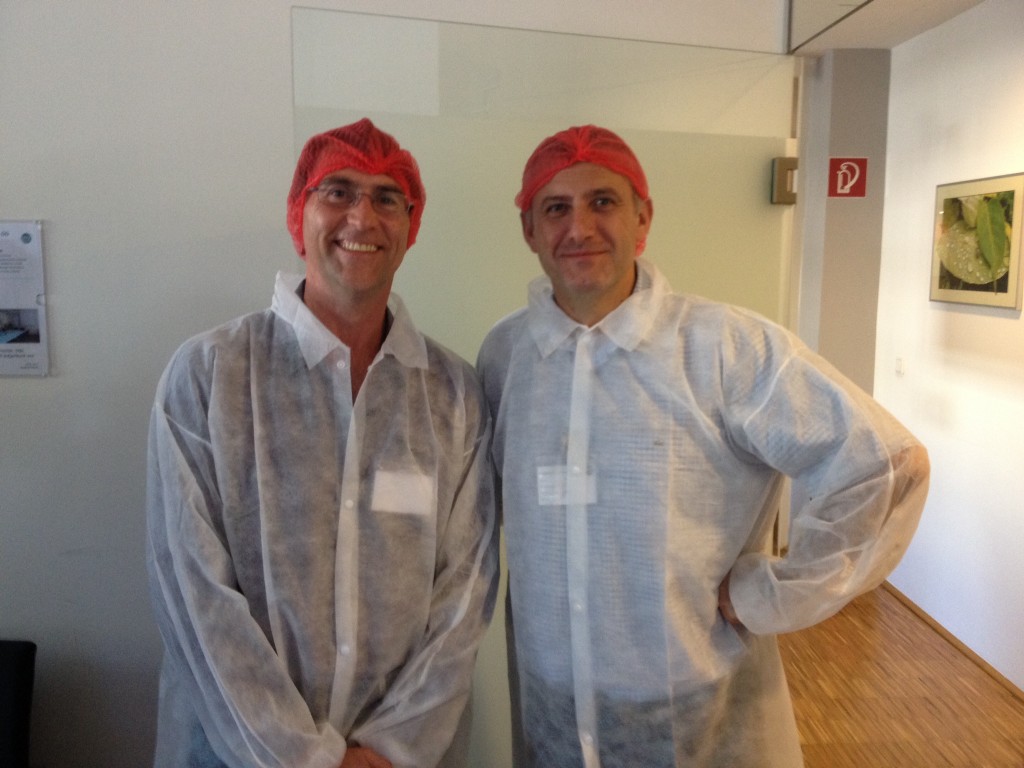 Gary and Steve visited one of the MM Group plants for some training this week.
The course was a Technical refresher and covered all aspects of carton manufacture including printing, C&C and gluing. It was, contrary to what you may believe from the photo, the 'Guess who looks most like a live match competition'. If that were the case then Steve's neat collar and fully buttoned coverall would surely have gained him first prize!