Our First Competition Winner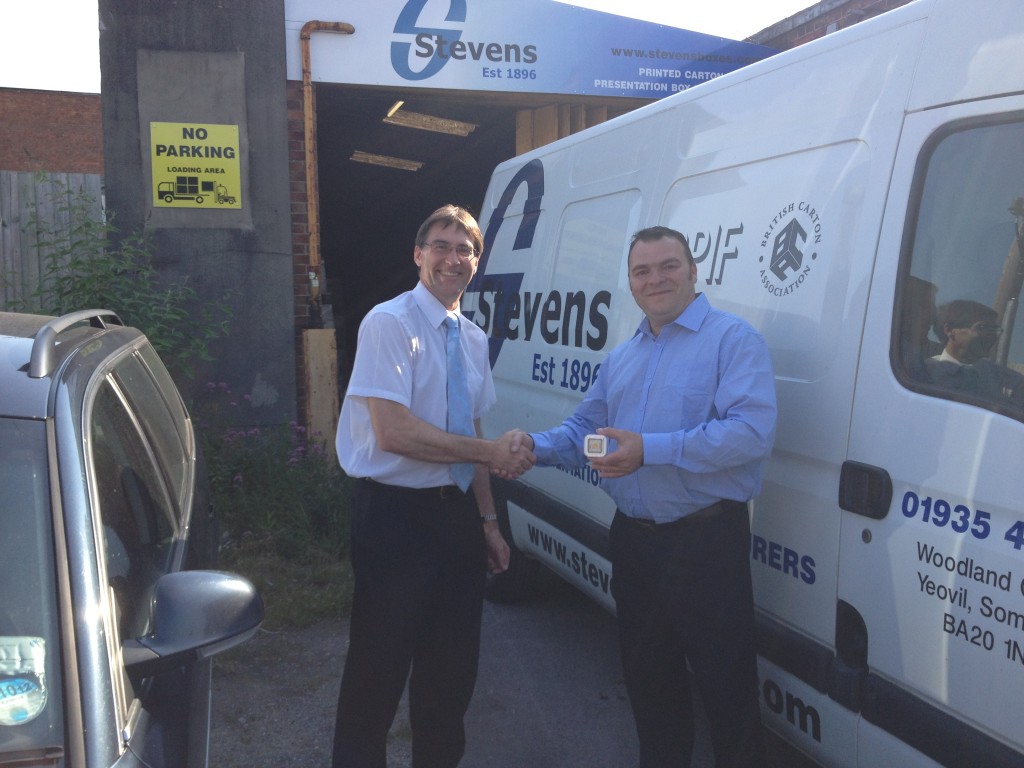 The sun was shining in Somerset last week when we presented Peter Stockwell with his prize for picking Spain as winners in our Euro 2012 competition. Our picture shows Peter being presented with his iPod Nano by Gary Twyford outside Stevens' factory in the centre of Yeovil. Peter is not a great football fan and let on that it was Andrew, who runs the Bobst die-cutter, who gave him the tip.  We think a drink may be going in Andrew's direction in the near future.
Peter has a busy few weeks ahead of him so he may not have time to get accustomed to his new gadget for a while. Stevens are re-locating in September to a newly acquired site on an industrial estate in Yeovil.  This will be combined with the installation of some new machinery that will offer customers better quality and faster service in future.
We congratulate Peter on his win and wish him Good Luck with the re-location in September.