New Kromopak Launched as Standard Stock Line
What can you get for £40M these days?
A lovely conundrum if it's in your own bank account but Mayr-Melnhof decided that the best investment would be to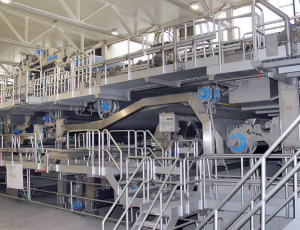 upgrade the KM3 machine at Kolicevo.
The result is:  New Kromopak! A high white GC2 with a bright white reverse. Yes a white reverse is not something normally associated with a GC2 but Kromopak offers this superb benefit as well. Together with a smooth glossy surface, this mill investment really has paid dividends, resulting in this superb new grade to the UK market.
We are so confident about it that we have introduced a full stock range of sizes to our already vast UK stock-holding. This enables fast access for customers to smaller quantities so that you can quickly see for yourselves how well this grade prints and converts into high quality cartons.
Our latest promo-box, due to land on your desks this week, has also been produced on Kromopak. So confident are we of its capabilities that we decided to print and foil block on the reverse of the board (a popular trend these days). This has produced a high impact and highly tactile carton. We do hope that you like it too.
We look forward to receiving your enquiries on this niche GC2, and take this opportunity to wish you all a very Happy Christmas and a Happy, and above all, Healthy 2014.
From The Varsity Team